We built Lumien to support both employees and employers by understanding the challenges organisations face and the impact those challenges have on mental health and productivity. Now more than ever we need to understand those challenges and support each other as much as possible.
We are adapting Lumien so that we can support remote working and help as many of you as possible throughout this period of uncertainty. We don't know how long this will last but we will be here by your side.
We are making changes to support remote working for the next 6 weeks and will continue to address whether to extend this period.
Stay safe!
❤ the lumien team.
Lumien allows organisations to deliver strategic mental health and wellbeing programs.
Mental Health can have a massive impact on the
productivity
of your teams. We can measure that impact and support you to
improve
productivity, culture & general wellbeing across your workforce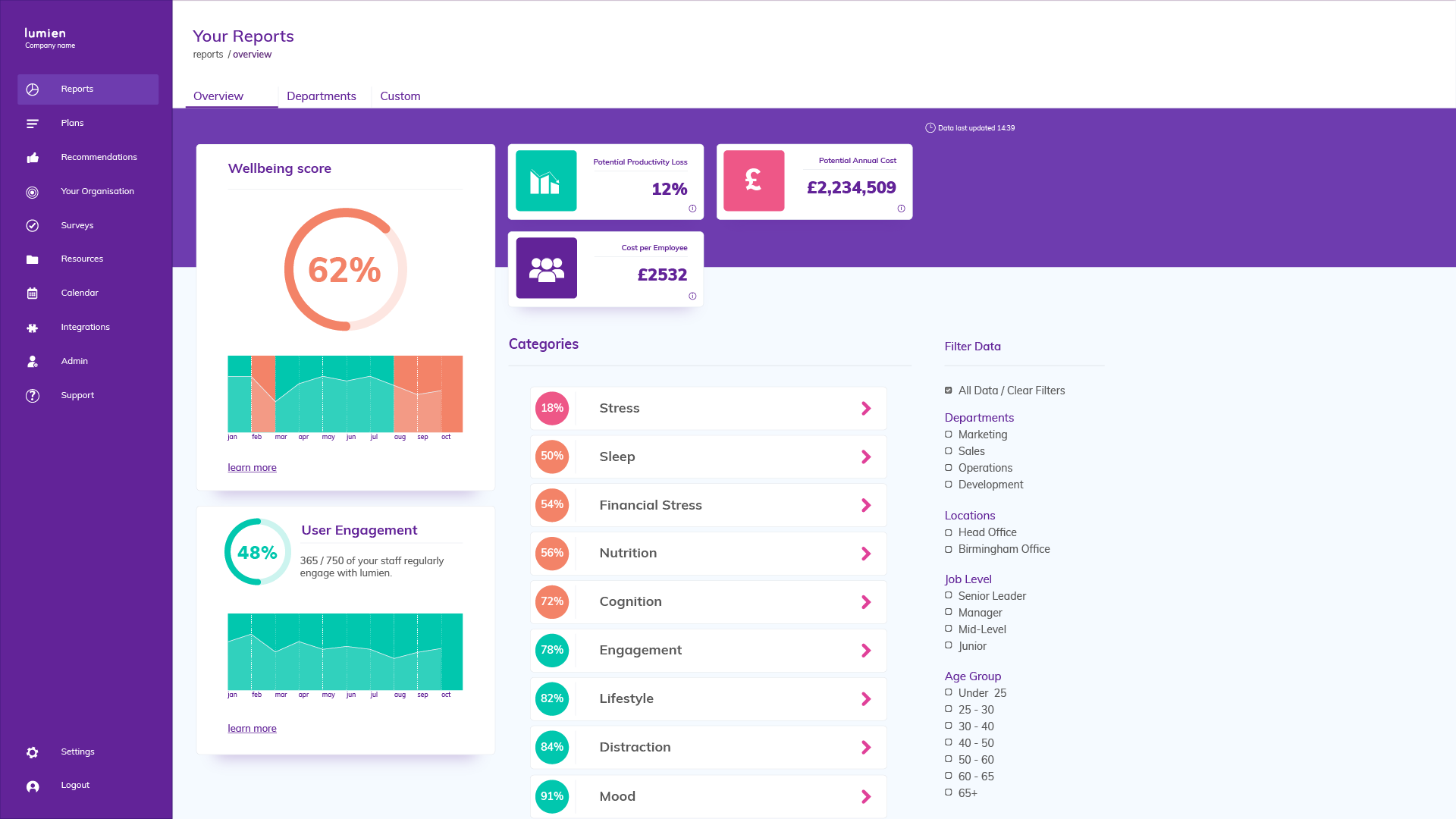 Stay in the know
Make sure you stay up to date with the governments latest advice and if you find yourself struggling with your mental health whilst remote working then make sure you reach out for support. Mind have put together some great resources.
Visit our blog where we will be posting articles and resources to support you. If you think we can help you in another way or want to know more about what we do then don't hesitate to get in touch.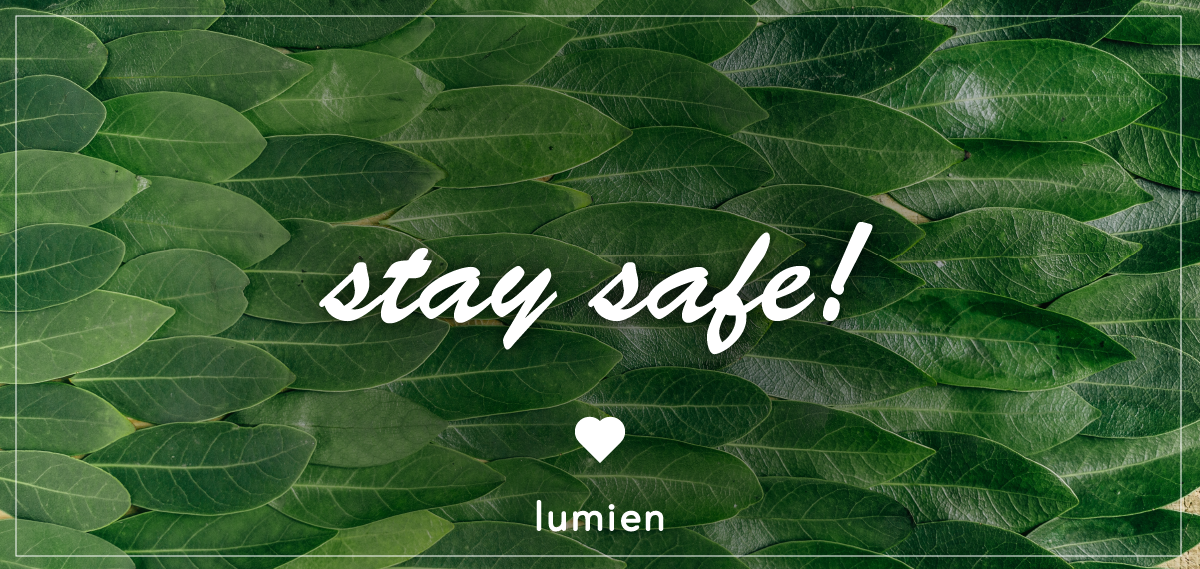 Government Advice
Keep up to date with the latest advice from the government for both business' and individuals.
Support from Mind
Mental health charity Mind has put together some helpful information to help those affected by their mental health during this period.
Get our free guide to managing the wellbeing and productivity of your remote team.
If you just want the guide then sign up below.